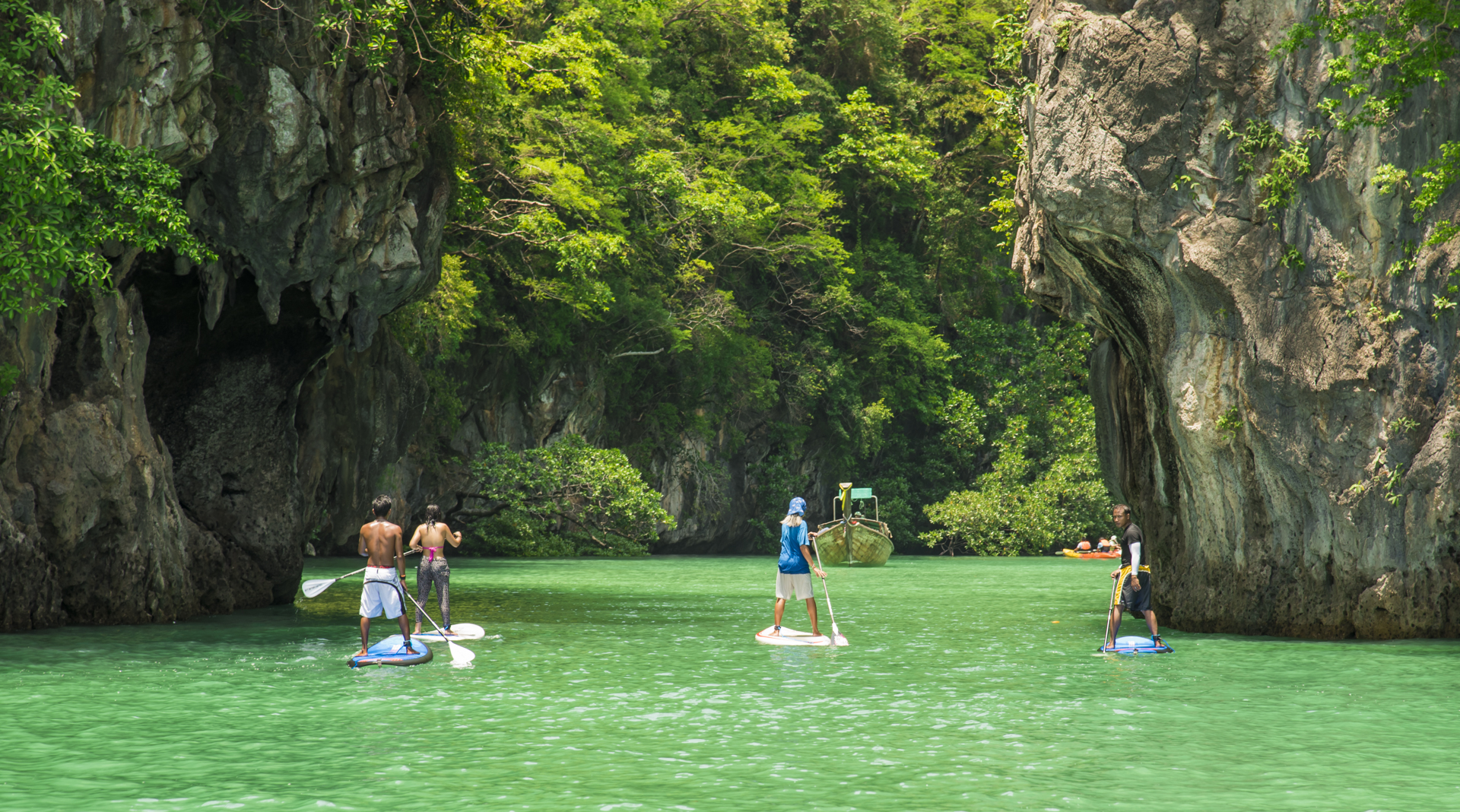 Ko Hong (เกาะห้อง) is a small island in Andaman Sea in Southern Thailand. It is one of the destinations in Krabi Province.
Mu Koh Hong consists of a group of limestone islands including Lao or Sa Ka, Lao Riam, Pakka, Lao La Ding and Hong or Lao Li Pe Island which is the biggest island to the south. The attractions on these islands include fine beaches, shallow and deep-water coral reefs and various kinds of fish while popular activities include snorkeling, scuba diving, fishing, sea-canoeing and nature studies on the 400-meter hiking trail around Hong Island. Mu Koh Hong is located at the edge of the Than Bok Khorani National Park, and is accessible by a 1-hour boat trip from Ao Nang. The park entrance fee is 200 baht per person with an additional fee of 20 baht per person for camping on the island.
Phak Bia Island a small isle located behind Hong Island, is blessed with crystal clear sea water, pleasant and shady atmosphere. In general, a small island Pak Bia Island. The back of the island. The sea is crystal clear. It is best to swim. It also has a quiet atmosphere. Trees with large trees at the beach. Pak Bia Island, this Although the beach is very wide. It has a white sand beach, not the other. Water into the sand dunes on the island Phak This appears to be a long stretch to the island called Pak Bia Island, as well. And within walking distance in a time full of water only. The time of high tide. Water is split into two islands, Pak Bia Island it.
You May Also Like